Spatial Wave Announces Field Mapplet for iOS
The company's spatially-powered and field-based workflow automation solution extends its accessibility to the iOS platform. .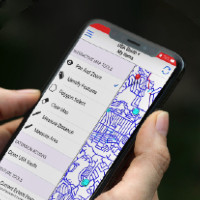 Building on its reputation for providing cost-effective, leading-edge workflow and asset management solutions for the public and utilities sector—Spatial Wave has announced the debut of Field Mapplet on the iOS platform.
Keeping pace with the evolving needs of existing clients and the wider industry, Field Mapplet's release on the world's second largest mobile operating system provides an additional avenue of accessibility for current Field Mapplet customers, while striving to broaden its user base from a comprehensive range of platforms and devices.
As Principal-In-Charge of Spatial Wave, Dr. Ali Diba comments "We are pleased to announce Field Mapplet/iOS as a complementary solution to our Field Mapplet and Mapplet family of products. Field Mapplet/iOS builds on Mapplet for iOS technology, previously available on iOS to offer a seamless and flexible platform for offering mobile solutions. We have worked hard to make the iOS solution easy to use and fully functional on both phone and tablet form factors."
Since its inception, Field Mapplet was launched to centralize business-critical data and status updates for all aspects of a facility's resources and field workforce, with a particular focus on being easy to use and implement for a largely non-technical and physically mobile field team. Intuitive, efficient and available to use even in disconnected, far-reaching environments – Field Mapplet ensures shared transparency and real-time intel among back-office, managerial staff and field personnel for increased productivity, responsiveness, cost-savings and self-governance of a utility organization.
Upon implementation, Field Mapplet does not require any additional software or configuration and is made to integrate hand-in-glove with any facility's tabular, document and Geographic Information System (GIS) database environment.
For iOS users, the app offers access to the benefits of a powerful and robust GIS implementation without the cost, down-time, programming knowledge and extensive training that other similar, enterprise-level solutions often require.
Users of Field Mapplet/iOS, along with Field Mapplet access on the Windows OS, can now opt to use both, simultaneously, for work and assignments in your organization. You now have a choice to use Field Mapplet on any device with which you feel more comfortable or have on hand.
Learn more about FIELD MAPPLET here.
FIELD MAPPLET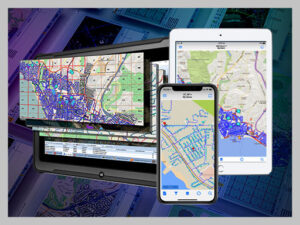 FIELD MAPPLET FOR IOS