Spatial Wave Announces Release of MapLibrary Version 9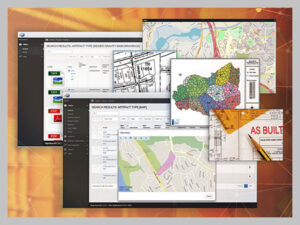 Spatial Wave – an industry-leading provider of workflow automation and asset management solutions for the municipal and wet utilities sector – has announced the latest rollout of its spatially-enabled document management system, MapLibrary Version 9.
Providing a way for organizations to effectively manage their business-critical files and directory storage, MapLibrary enables staff to share their work easily and save hours that are typically required to regenerate lost or hard-to-locate media.
Equipped with an ArcGIS™ extension, GIS users can also store and track thematic maps generated from the ESRI™-based platform. MapLibrary Version 9 also supports customers of these organizations to geographically tag their content.
The latest MapLibrary now offers features such as a completely redesigned and modernized web interface, an efficient and optimized content storage system and the integration with the latest mapping technology.  MapLibrary has further been enhanced by the additions of new bulk update of artifacts, functionality, which can be invoked from a query search results.
In commenting on the latest version, Dr. Ali Diba, Principal-In-Charge of Spatial Wave, says, "This latest release continues to build on the success of MapLibrary for its ease-of-use, safe storage, and functionality while enhancing the product to store and retrieve millions of documents"
MapLibrary Version 9 is one facet of Spatial Wave's MAMS (Mobile Asset Management Systems) suite and is made to interface with its sister applications Field Mapplet and Mapplet for a powerful, scalable and comprehensive mobile workflow management solution that increases the efficiency and productivity of enterprise-level utility organizations.
Learn more about MAPLIBRARY here. 
MAPLIBRARY